We're thrilled to announce that AT&T has adopted K2View TDM as its platform of record for test data management across all its business and consumer apps development.
You may be asking yourself, what solution would a Fortune 10 company choose to help modernize its mobile apps and embrace the agility of DevOps methodology? Well, like many organizations adopting DevOps to shorten the development cycle, AT&T needed up-to-date, realistic data to test against, whenever they needed it. With an existing process to provision test data that often took weeks, the company turned to K2View and K2View TDM.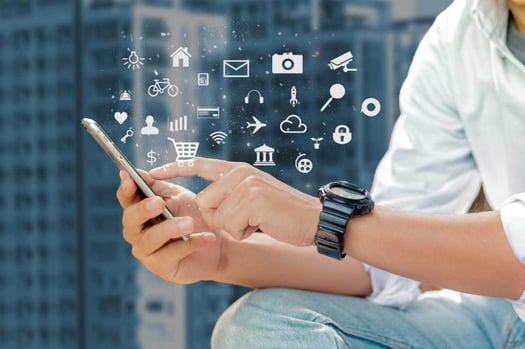 The underlying trend is that agile and DevOps have significantly changed how companies develop and deliver software solutions, but test data management techniques simply haven't kept up. That's because traditional TDM and its underlying technology require complex, costly, and often manual processes to acquire, transform, and mask data for testing purposes. Testing, however, is right in the middle of the DevOps cycle. That means that no matter how efficient development and deployment become, traditional approaches to data access and delivery bring the cycle to a screeching halt. That means the whole process is stuck waiting on the testing environment.
So, what is the K2View difference that enables companies like AT&T to realize agility in its test data management?
Most organizations use a more traditional approach to test data management. The process usually requires a central team to go through source systems and provision data—a process that requires retrofitting the data to the testing environment, applying subsetting, masking, and modification each time to ensure the security of the data. And unfortunately, it's a process that could take weeks from the initial request.
K2View TDM integrates and maps to existing applications and data sources with a simple, one-time configuration, then—thanks to K2View's patented micro-database approach—use it over and over again. That means test data is provisioned in a matter of minutes—not weeks. And because K2View TDM continuously sources data as it changes and automatically applies masking, transformations, and validation rules, data in the test environment is always current.
That's why K2View TDM performs 1,000 times faster than traditional TDM (we're being conservative here) and eliminates the need for costly redundant test environments—all without bogging down your production systems for data backups. And it won't require a staff of database experts working around the clock to support your DevOps team, either.
In short, AT&T chose K2View TDM's evolutionary approach to test data management—dare we call it DataOps?—because it eliminates everything that's cumbersome, expensive, and slow about testing. It lets organizations accelerated their development lifecycles, reduce support costs, and accelerate time-to-market.
And after all, isn't that what DevOps is all about? Just ask AT&T.
Want to learn more about the DevOps data problem? Read our white paper.