All data integration and delivery methods
From any source, to any target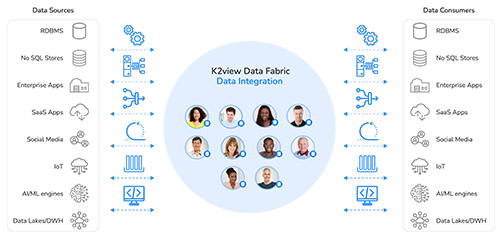 Integrate and deliver data from any data source – on premises or in the cloud – to any data consumer, using any data delivery method: bulk ETL, data streaming, data virtualization, log-based data changes (CDC), message-based data integration, Reverse ETL, and APIs.
Robust, reusable data integration

Ingest and deliver data by business entities
K2view takes a data product approach to data integration.
Data engineers create and manage reusable data pipelines that integrate, process, and deliver data by business entities – customers, employees, orders, loans, etc.
The data for each business entity is ingested and organized into its own high-performance Micro-Database

™

.

The schema for a business entity is auto-discovered from the underlying source systems.
Data masking, transformation, enrichment, and orchestration are applied – in flight – to make entity data accessible to authorized data consumers, while complying with data privacy and security regulations.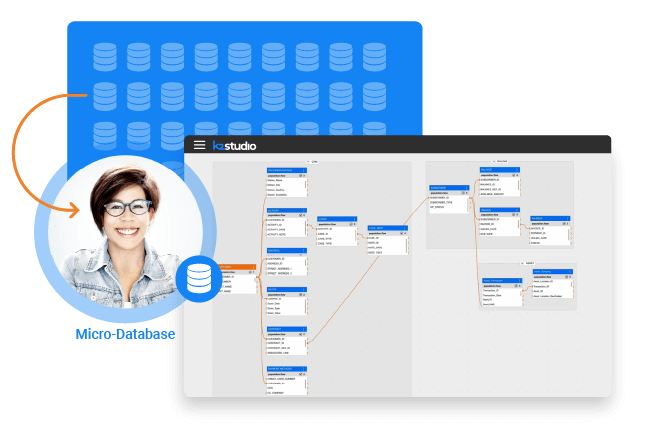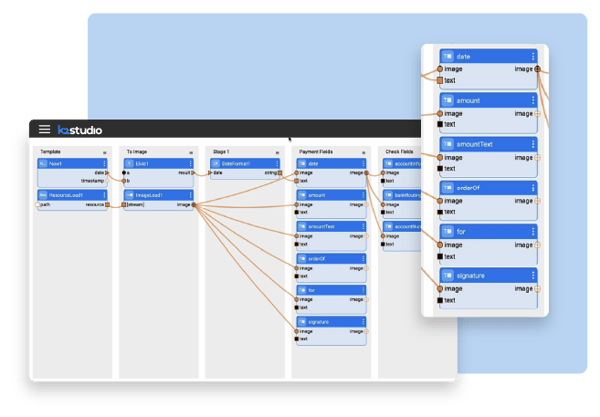 No-code data integration and transformation
K2view data integration includes no-code tooling for defining, testing, and debugging data transformations to address simple and complex needs, with ease. Data transformation is applied in the context of a business entity, making performance lightning fast, in support of high-scale data preparation and delivery.
Basic data transformations
Data type conversions, string manipulations, and numerical calculations.

Intermediate data transformations
Lookup/replace using reference files, aggregations, summarizations, and matching.

Advanced data transformations
Complex parsing, unstructured data processing, combining data and content sources, text mining, correlations, custom enrichment functions, data validation, and cleansing.
Linear scalability on commodity hardware
Real-time performance at enterprise scale
K2view Data Product Platform scales linearly to manage hundreds of concurrent pipelines, and billions of Micro-Databases, in support for high-scale operational and analytical data integration workloads.
In-memory computing

,

patented

Micro-Database technology, and a distributed architecture, are integrated to deliver

unmatched source-to-target data performance.

K2view can be deployed on premises or in the cloud, in support of a data mesh architecture, data fabric architecture, or data hub architecture

.

Data pipelining monitoring and control is built in, with observability provided at the business entity level.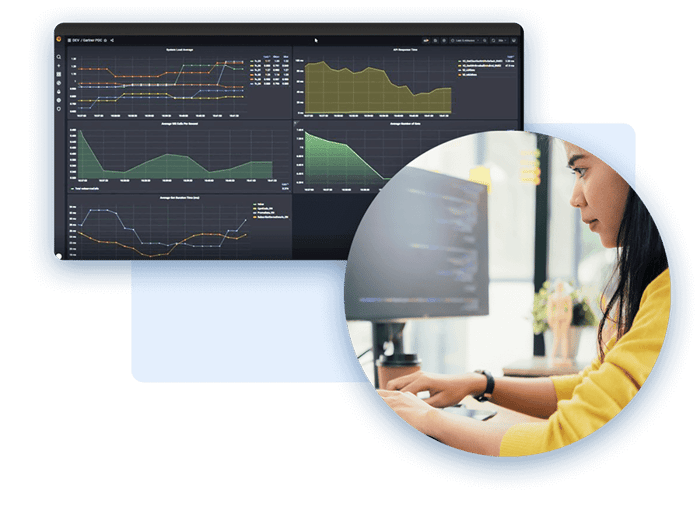 Key features and capabilities
No-code/ low-code
No-code and low-code tooling to support varying levels of data engineering expertise
Any data sources
Connectors to hundreds data sources and applications
Any delivery method
Multiple data delivery styles, including CDC, ETL, streaming, and messaging
Data virtualization
Data virtualization support provides an easy-to-access logical abstraction layer
Data transformation
Data transformation of unprecedented sophistication
Auto-discovery
Metadata discovery and data classification accelerate implementation
Data quality
Data quality is enforced in-flight, through customizable business rules
Deploy anywhere
Support for cloud, hybrid, or on-premise data integration