Learn about a radically different approach to enterprise data integration and management – using data products.

Discover why Data Product Platform is used by some of the most data-intensive enterprises in the world, including DIRECTV, Farm Credit, Global Payments, IQVIA, Verizon, Vodafone, and more.
Fill this out and we'll email you the report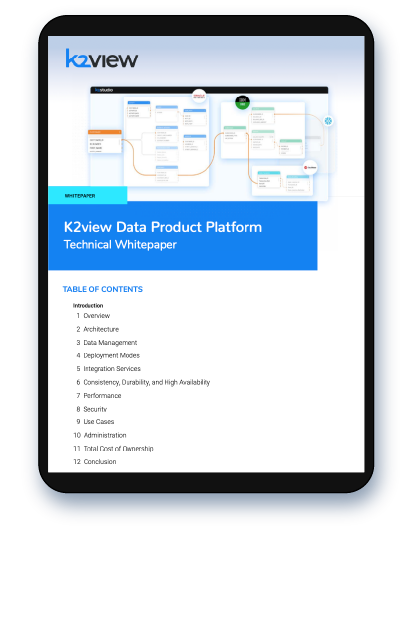 Overview of Micro-Database™ technology
Support for data fabric, data mesh, and data hub
Operational and analytical use cases
On-prem, cloud, iPaaS, or hybrid deployment
K2view Data Product Platform integrates, processes, and organizes data via data products, where the data for each instance of a data product is stored in its own Micro-Database.