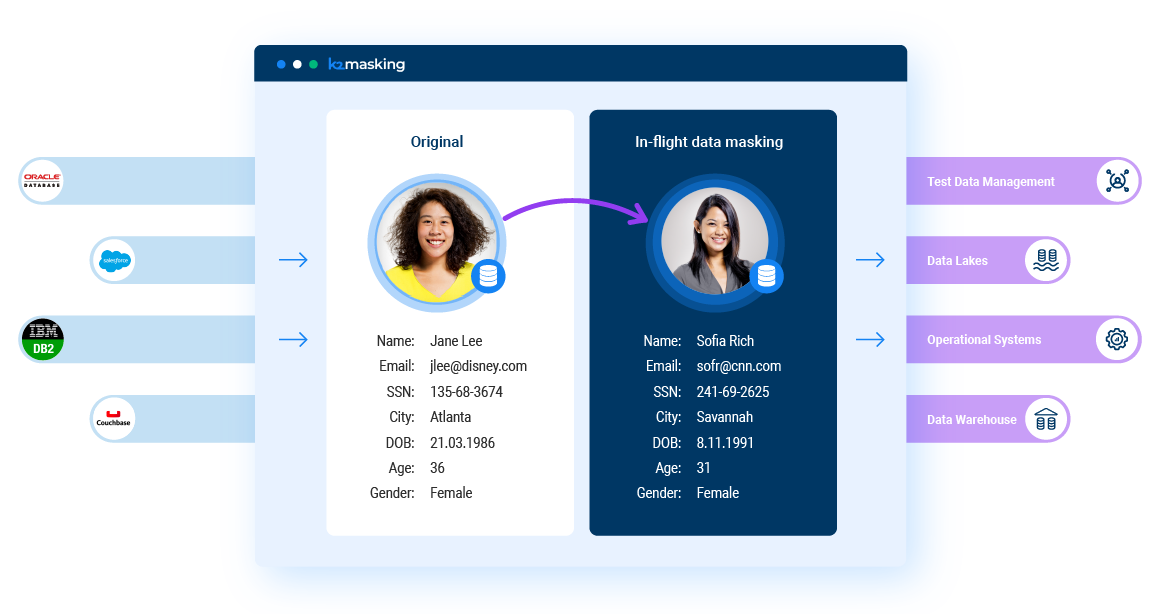 PATENTED APPROACH TO DATA MASKING
Anonymize data by business entities
In-flight and Contextual

The data for each entity is masked in flight, in the context of the business entity, immediately upon data extraction
Referential integrity

Entity data masking enforces referential integrity of the masked data, regardless of data source diversity.
Static and Dynamic

Both static data masking and dynamic data masking are supported in the same solution, to support all data masking use cases
K2view Data Masking ingests and organizes data from any source systems into business entity data structures – e.g., customers, orders, loans. It then masks the entity data in flight, ensuring referential integrity, and delivers it to any target system or data store. By taking a business entity approach to data masking, organizations cut implementation time and costs, while supporting enterprise complexities.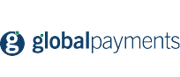 Locate your sensitive data
You can't mask Personally Identifiable Information (PII) if you don't know where it is. Benefit from built-in PII discovery that automatically scans all data sources, classifies PII/PHI data elements, and then masks it according to pre-defined rules.
Identify and classify sensitive data by scanning metadata and database content.
Set up role-based (RBAC) and attribute-based (ABAC) access controls.
Apply data masking rules and generate reports for full regulatory compliance.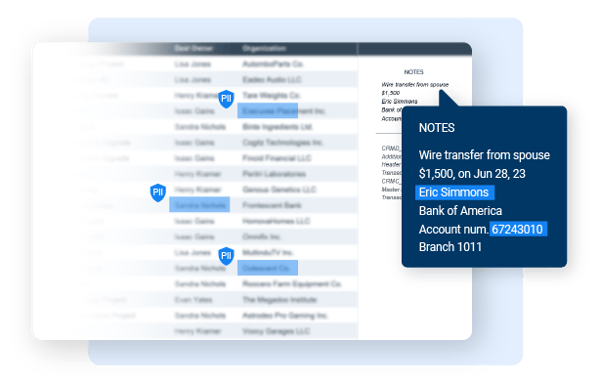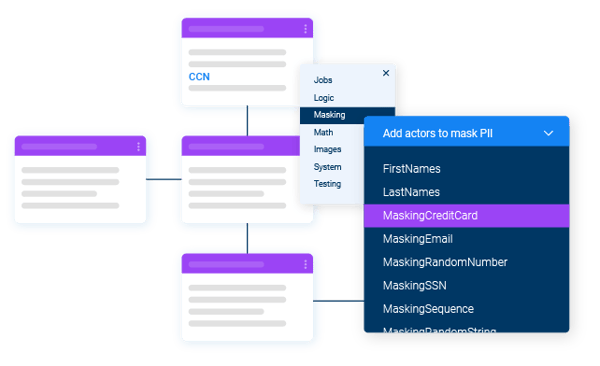 DYNAMIC AND STATIC DATA MASKING
Transform data in-flight or at rest
Mask data with your choice of:
100s of built-in masking functions.
Do-it-yourself masking functions, that can be reused.
Dynamic data masking for operational use.
Static data masking for data analytics and software testing.
"High-end security for your sensitive information..."
"Innovative, fast and also scalable..."
"Excellent dynamic and static data masking..."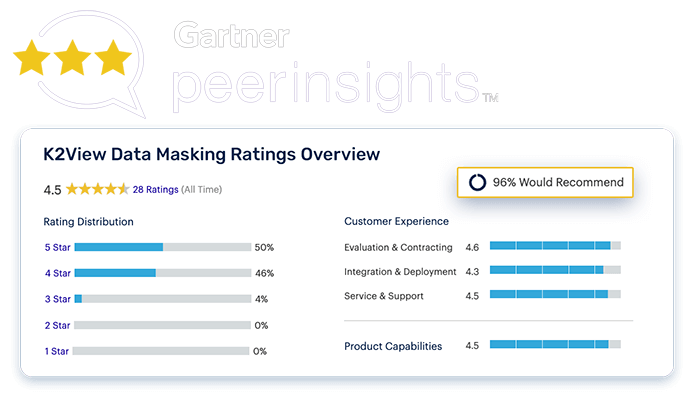 UNSTRUCTURED DATA MASKING
Purge PII from pics and PDFs
Protect sensitive data in unstructured files (images, PDFs, text files, and more).
Generate synthetic, digital versions of receipts, checks, contracts, and more.
Maintain referential integrity of masked data across structured and unstructured sources.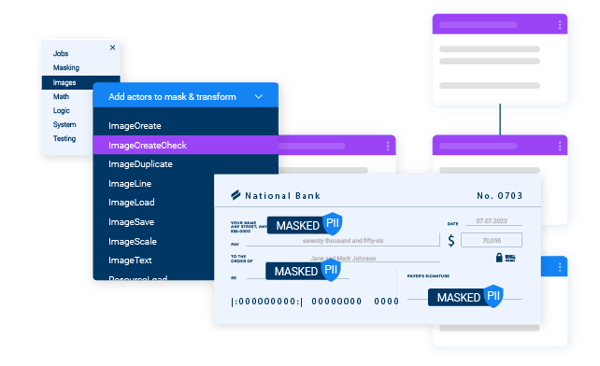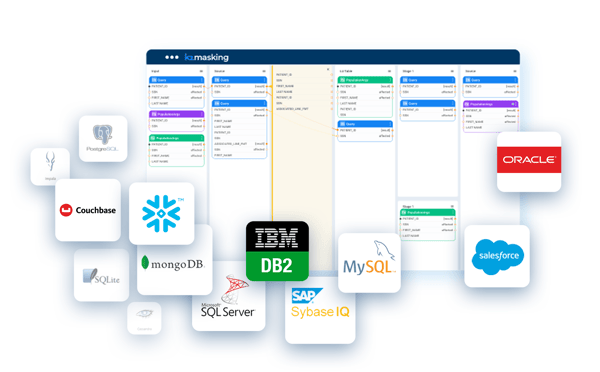 Anonymize data across all data sources and platforms
Integrate with any data source, technology, or vendor: on-premise, or in the cloud.
Connect to relational databases, NoSQL sources, legacy systems, message queues, flat files, XML documents, and more.
Ensure referential integrity through patented entity-based data masking.
Market Guide for Data Masking
Read this detailed report by analyst firm Gartner about data masking tools:
Market overview, including market trends, business drivers and methods for dynamic, static, and unstructured data masking

Critical capabilities, such as PII discovery, rule management, data masking operations, and reporting

Top data masking vendors, broken down by categories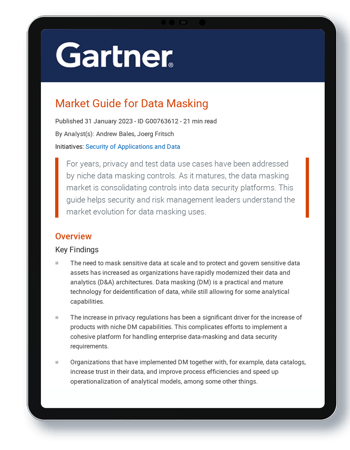 Better data protection
with multiple levels of security and encryption
CI/CD integration
for automated masking via APIs
Quick and easy rollout
with implementation in weeks, instead of months
More flexible deployment
in on-prem, cloud, and hybrid environments
No-code, intuitive GUI
for greater productivity and less burden on IT
Future-proof solution
designed to integrate with any and all data sources
Scalable architecture
optimized for high performance at any scale
Lower-cost licensing
with no additional license fees required per database