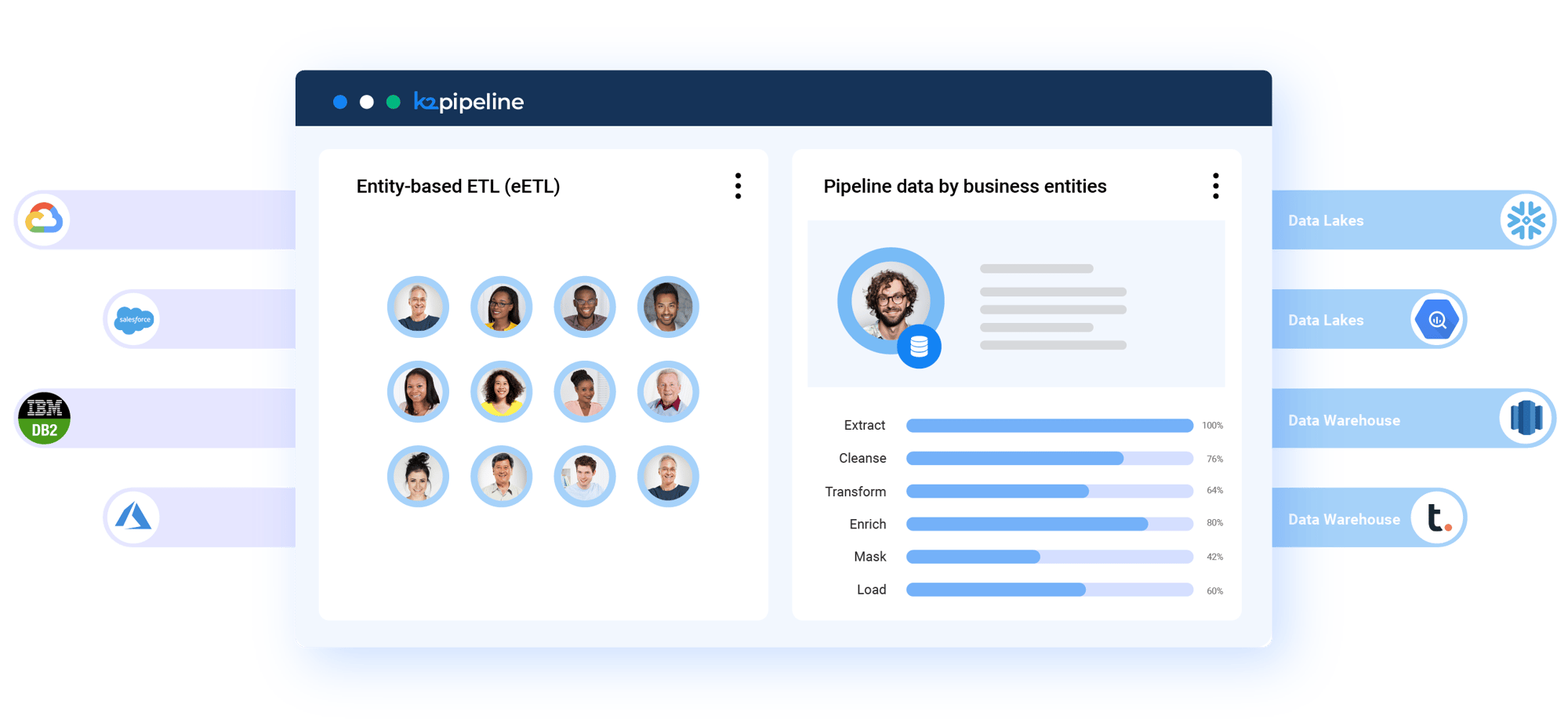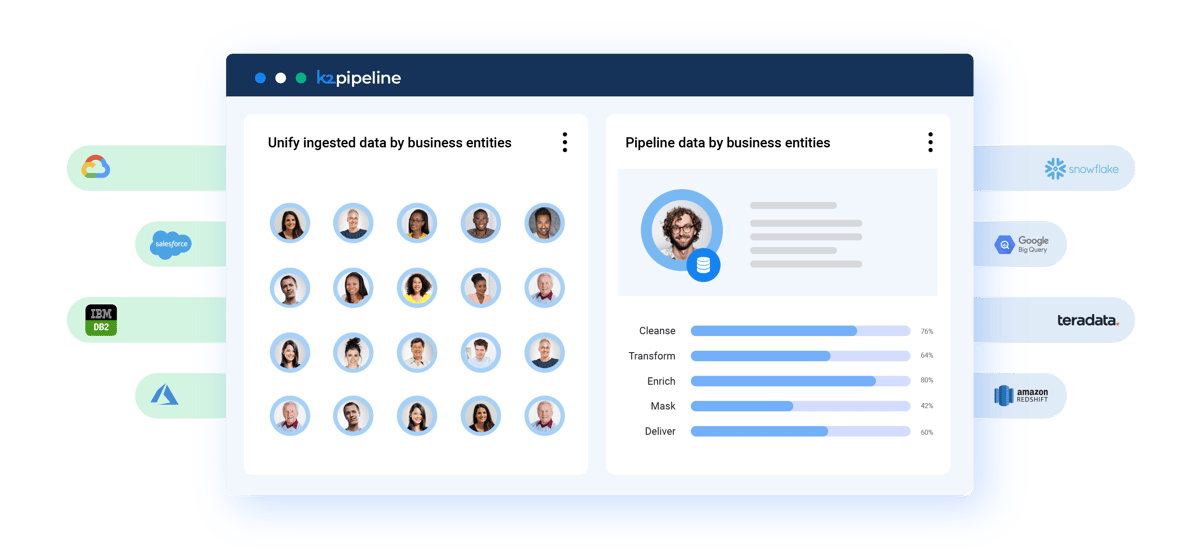 THE DATA PRODUCT APPROACH TO DATA PIPELINING
Complete, clean, connected data, every time
A data product approach to ETL/ELT ensures high-performance data pipelines, data integrity, and business agility. Data engineers can now prepare and deliver fresh, trusted data, from all sources, to all targets, at enterprise speed and scale.


Accelerate time to insights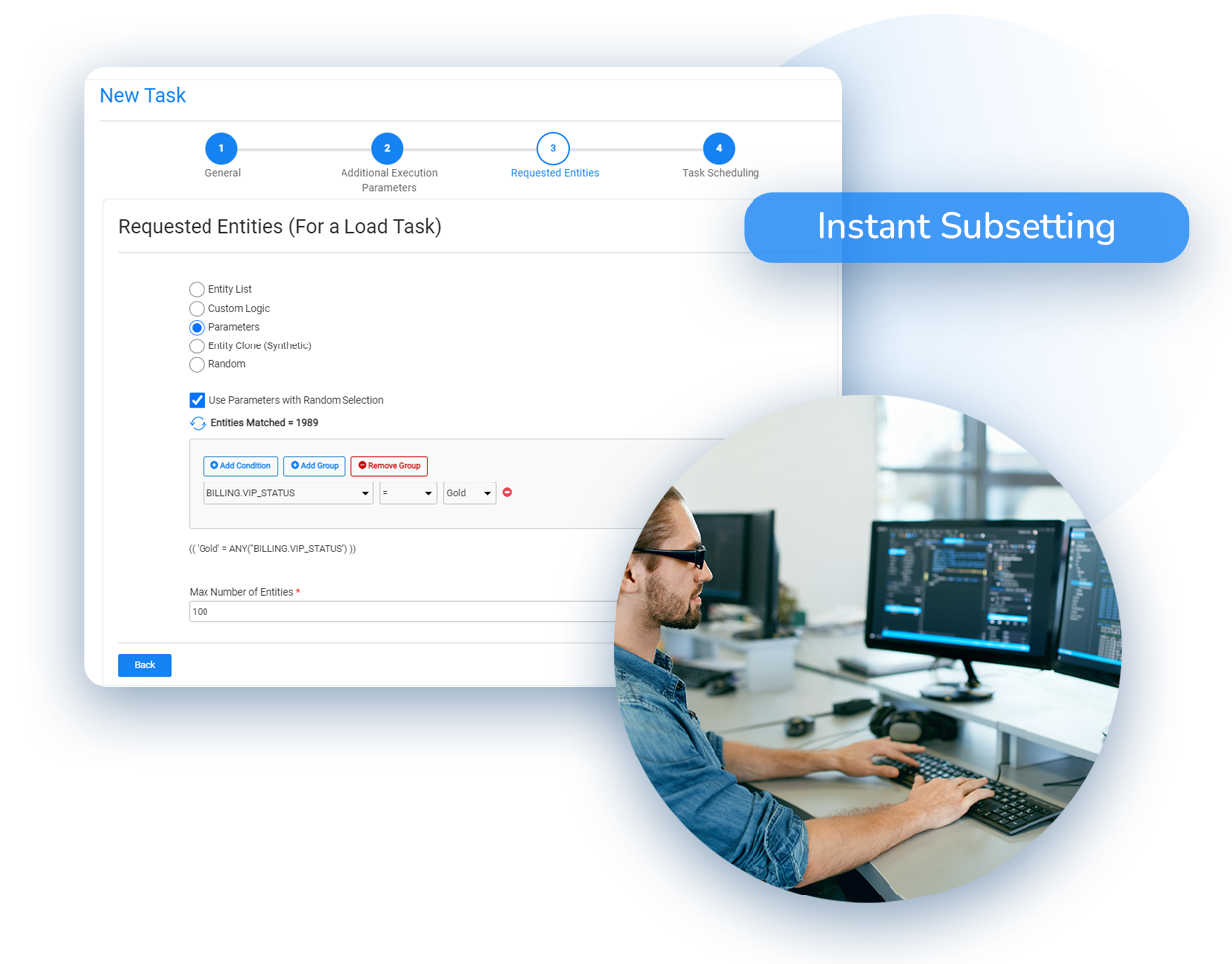 Data pipeline ingestion, processing, and transformation flows can be configured, tested, and packaged as data products. The data products can be reused to operationalize data preparation, and accelerate time to insights.
Data engineers use K2view data pipeline tools to configure data ingestion and delivery pipelines, and apply data cleansing, transformation, enrichment, and governance.
All operational data sources and analytical data targets are supported.
Data product schema automates the creation of data ingestion logic.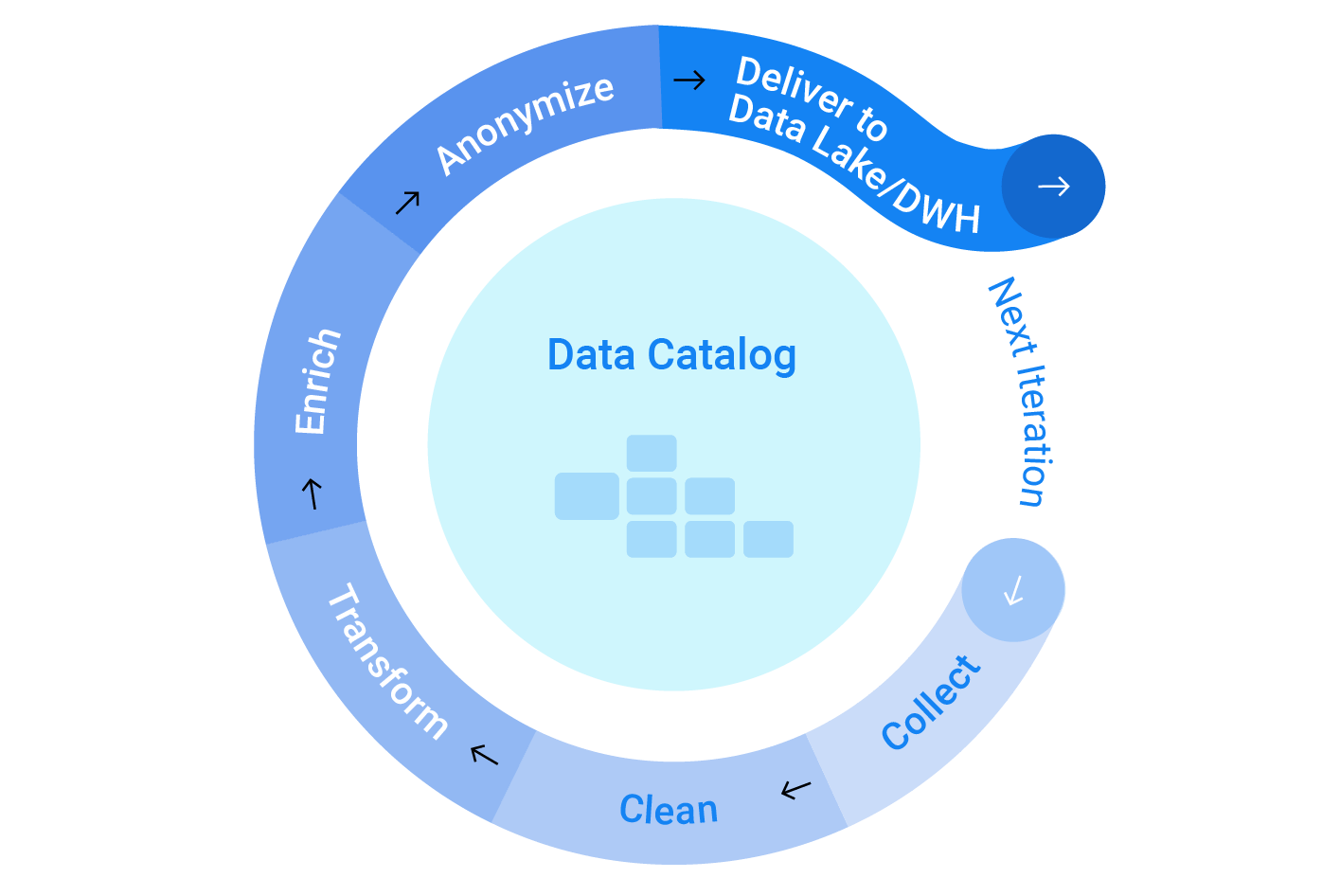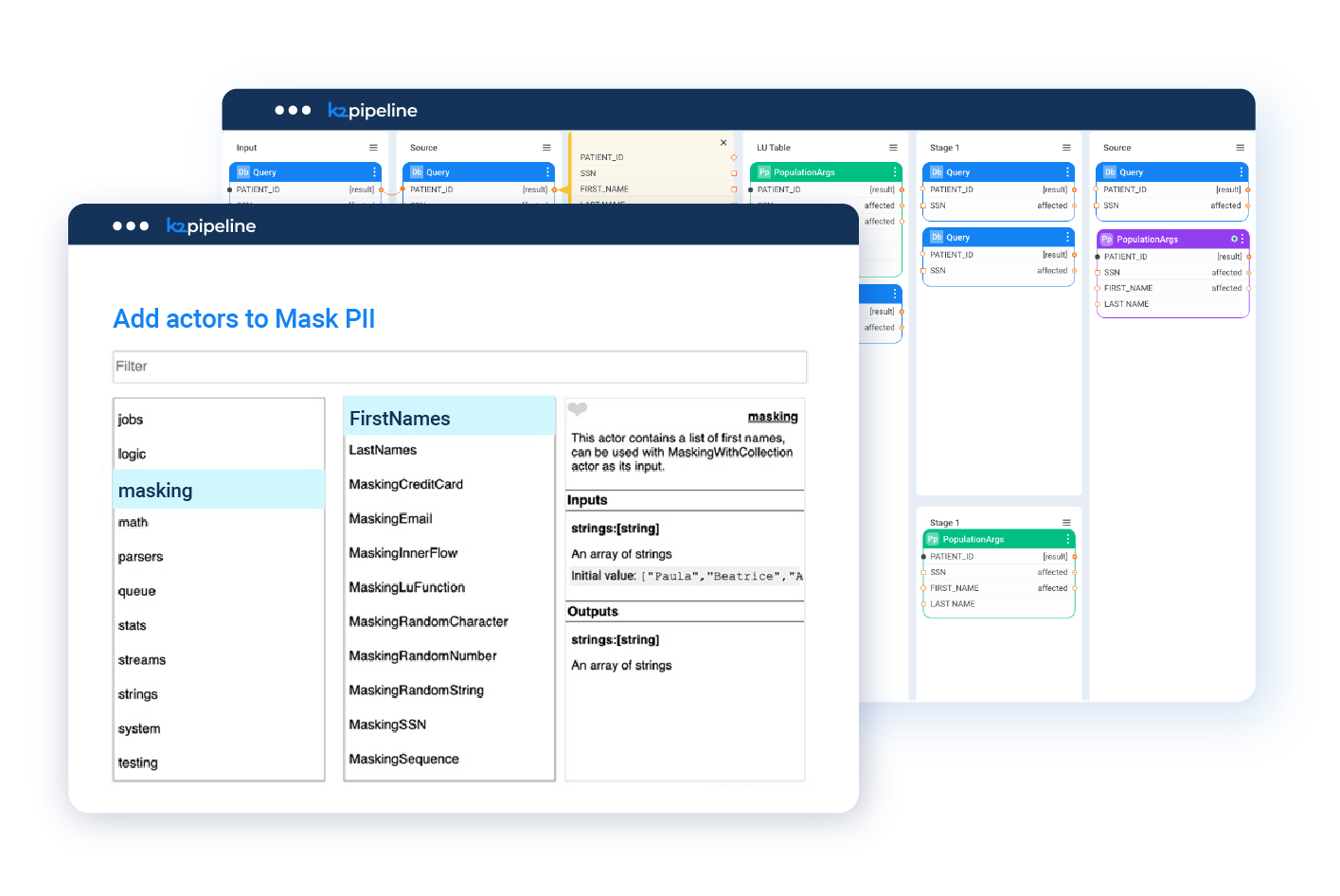 DATA GOVERNANCE: FEDERATED OR CENTRALIZED
Keep your data safe and well-governed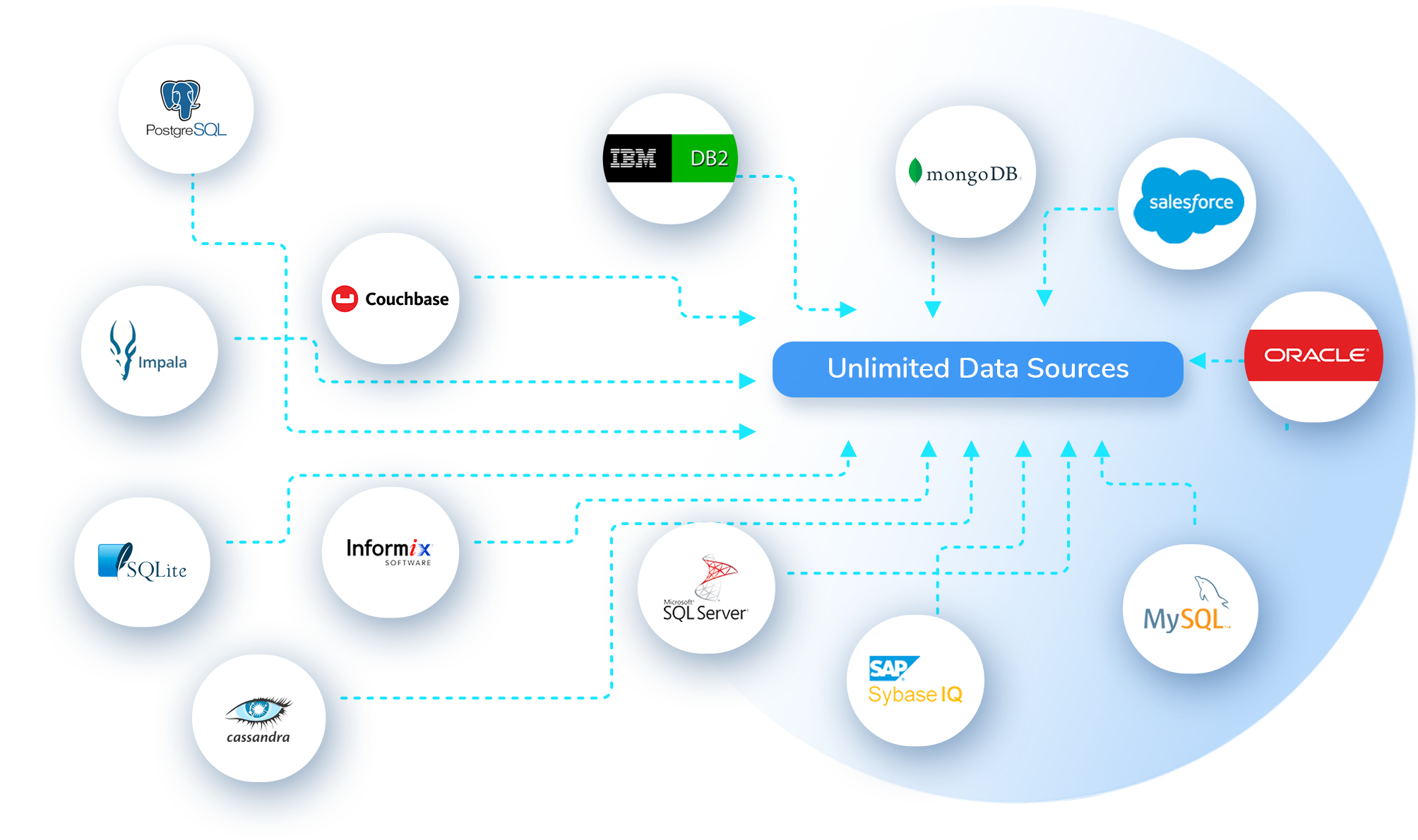 Mask sensitive data inflight, while preserving data integrity, to adhere to data privacy and security regulations.

Cleanse the data in real time, to ensure data quality.

Encrypt data from the time it is ingested from the source systems, to the moment it is served to data lakes and data warehouses.

Leverage for both operational and analytical workloads, in a data mesh or data fabric – on premises, in the cloud (iPaaS), or across hybrid environments.

Deploy in a cluster – close to sources and targets – to reduce bandwidth costs, enhance security, and increase speed.
ANY SOURCE, TO ANY TARGET, ANYWHERE
All data integration and delivery methods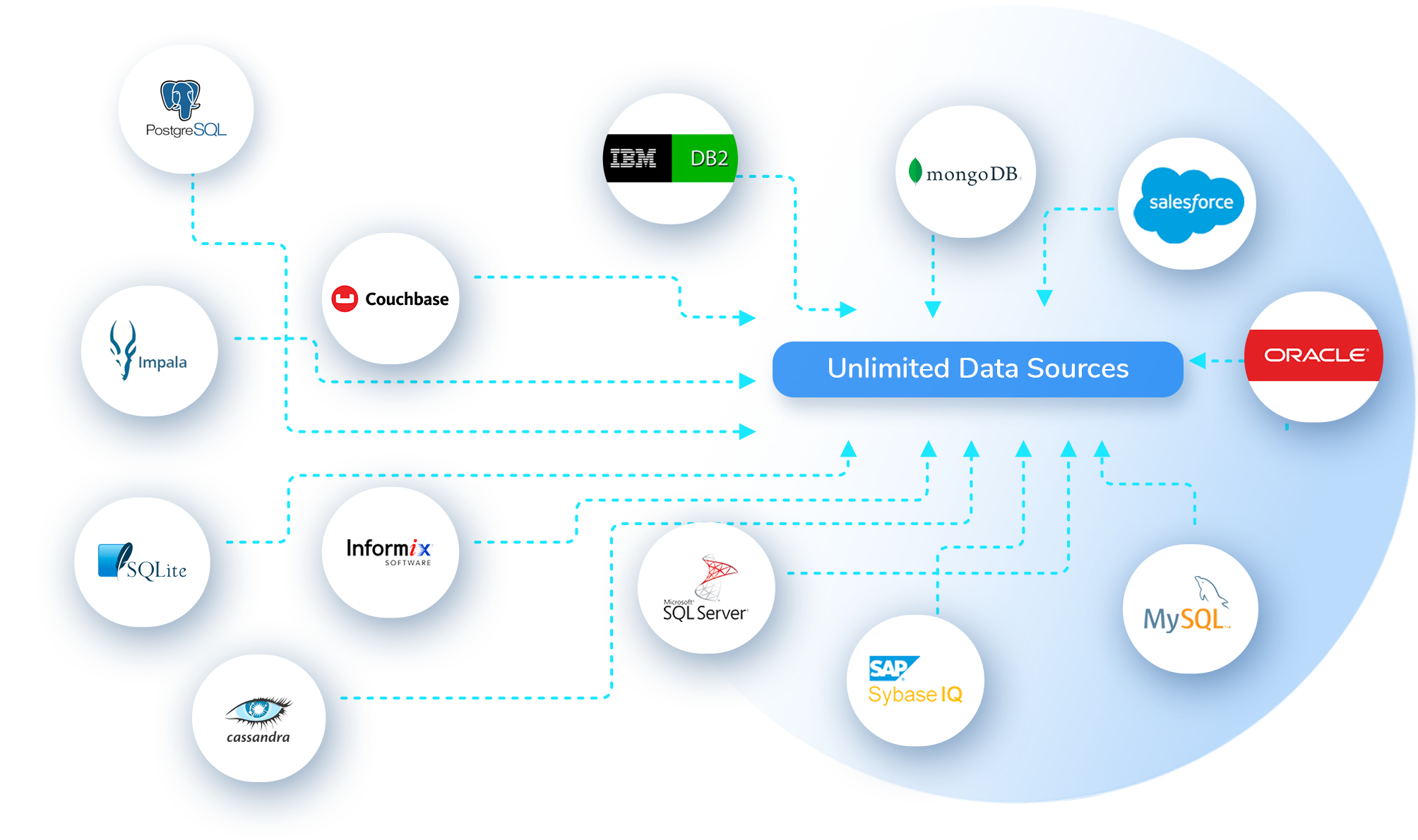 K2view prepares and pipelines data from any data source to any data lake or data warehouse, in any format, across cloud and on-premise environments.
Dozens of pre-built connectors to hundreds of relational databases, NoSQL sources, legacy mainframes, flat files, data lakes, and data warehouses.

Supported data integration and delivery methods include bulk ETL, reverse ETL, data virtualization, data streaming, log-based data changes, message-based data integration, and APIs.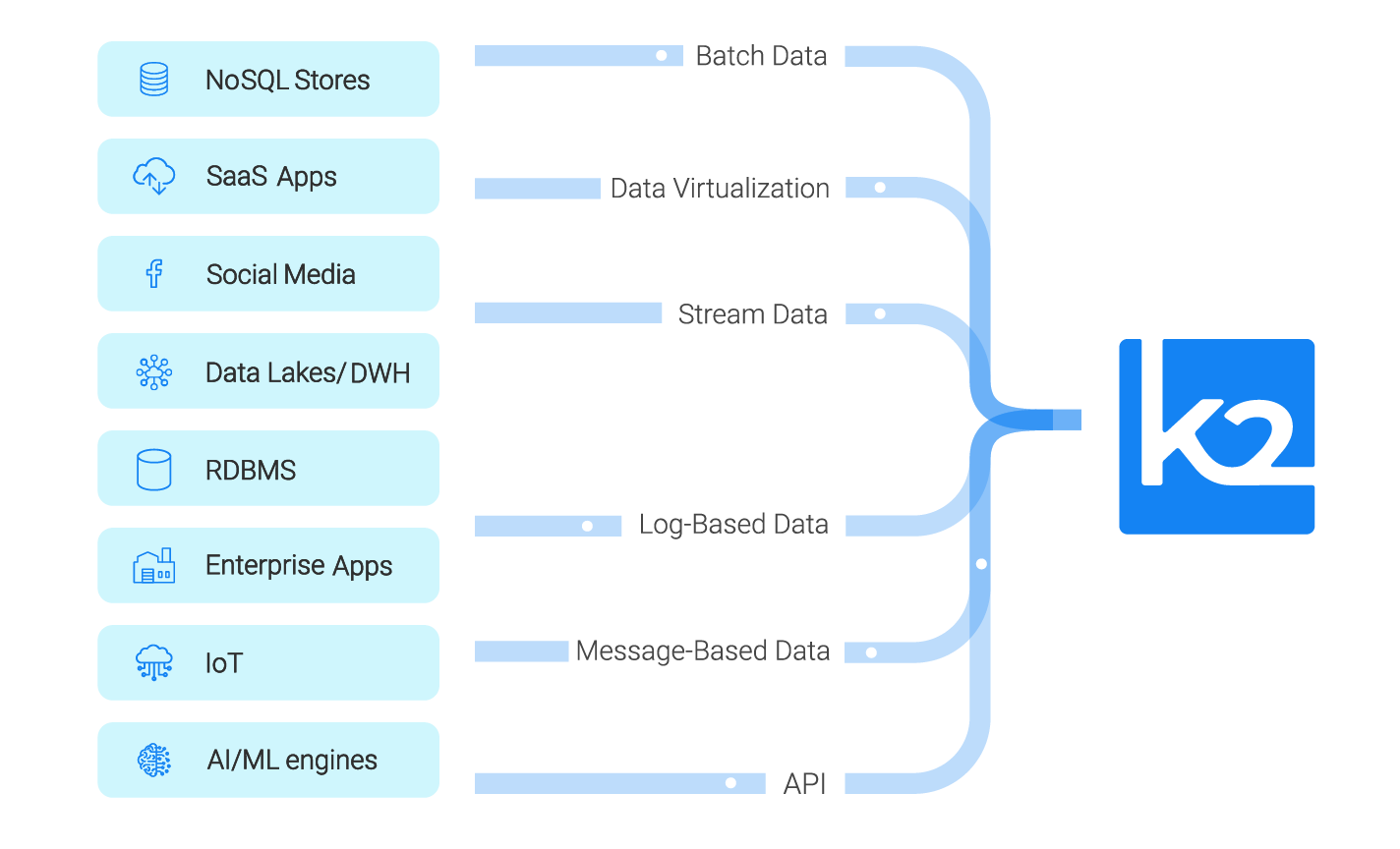 Massive-scale, multi-cloud,
and on-premise deployments
K2view Data Pipeline supports massive-scale, hybrid, multi-cloud, and
on-premise deployments. It ingests data from all source systems and delivers it to all data lakes and data warehouses.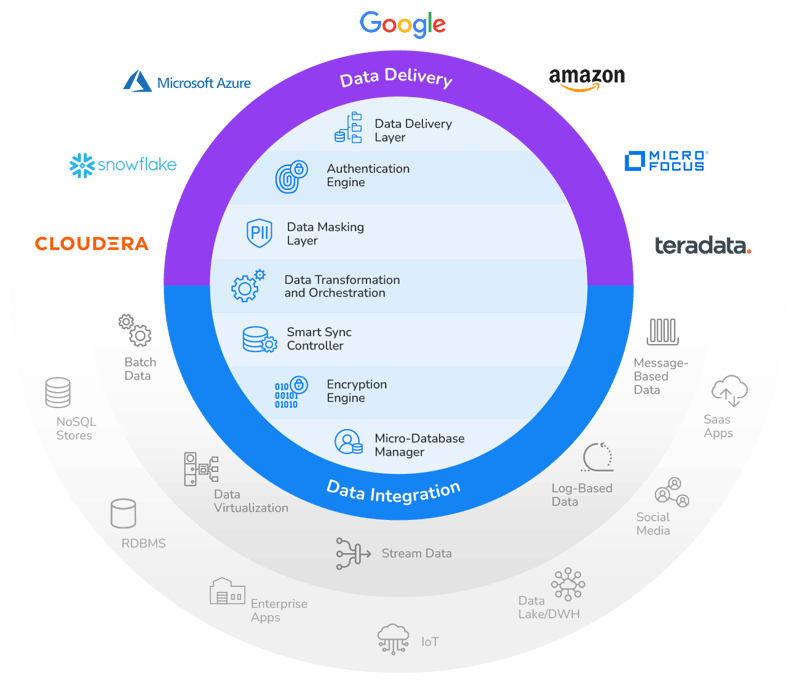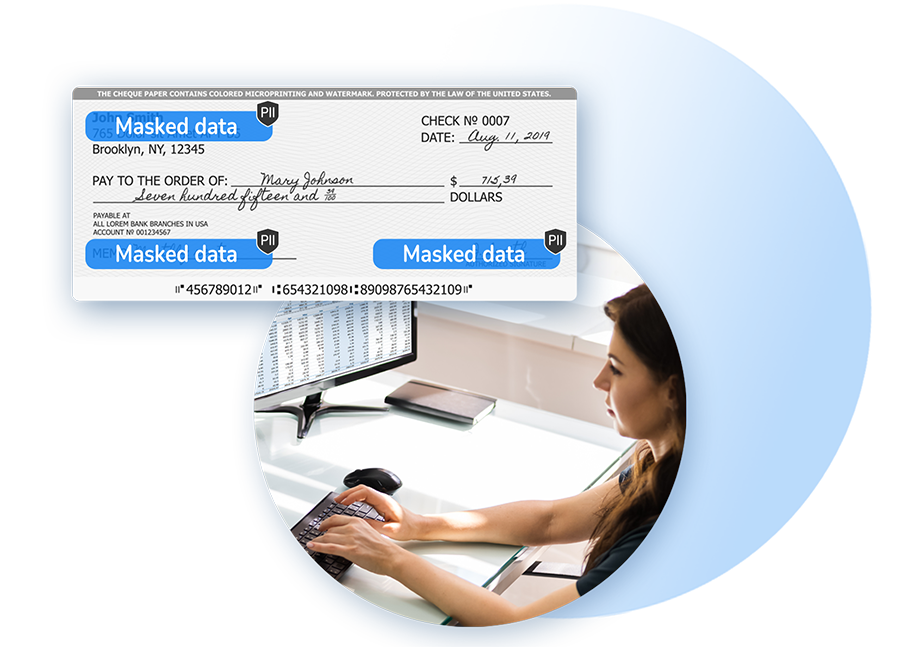 Business entity approach
Collect, process, and serve data by business entity.
Referential integrity
Ingest and unify data from all sources while ensuring data integrity.
Data governance
Discover and visualize data lineage with a built-in data catalog.
Data orchestration
Transform, clean, enrich and mask data via reusable functions.
Data security
Encrypt data from source until it is served to the data lake.
Data preparation
Automate and productize data preparation flows.
Real-time data delivery
Deliver data to lakes and DWHs in real time, via a schedule, or on demand.
Flexible deployment modes
Deploy in hybrid and multi-cloud environments.