As enterprises expand to the cloud, the need for a cloud integration platform is clear. But not all solutions deliver the speed and precision you require.
Table of Contents
---
Demand for a Cloud Integration Platform is Rising
What are the Drivers of iPaaS for Cloud Integration?
6 Benefits of Choosing an iPaaS as Your Cloud Integration Platform
Data Products Optimize iPaaS Cloud Integration Platforms
Data Products Assure Quick, Successful Cloud Integration for the Enterprise
Demand for a Cloud Integration Platform is Rising
Every business domain runs on data. The ability to quickly access data on-demand is essential to both operational and analytical workloads. However, the dispersed, disconnected nature of data across various systems and applications on a multi-cloud, hybrid environment makes this difficult to achieve.

While demand for data rises, the lack of interoperability between private and public cloud environments, as well as on-premise systems, creates major obstacles. In a competitive business environment, where agility and the disruptive use of data are essential to success, the need for a cloud integration platform has become clear.

Yet the conventional approach to integration is unable to meet the demands of a distributed, multi-cloud environment. Centralized application integration, which relies on multiple point-to-point integration systems, only creates limited integrations, and whenever a new application is being built, more efforts and investments are required to address the new integration needs. It doesn't deliver a solid and comprehensive solution to provide the "whole picture" of business-entity data that enterprise users require.

The key to creating a unified and streamlined data management infrastructure is a platform approach. With a holistic cloud integration platform that encompasses all integration needs, business users can effortlessly access all relevant business entity data in real time to support a variety of use cases.
What are the Drivers of iPaaS for Cloud Integration?
Enterprises today need the ability to quickly integrate data services in any environment, whether it's in private and public clouds or on-premise systems.

iPaaS, or integration Platform as a Service, resolves this challenge by standardizing how applications and data are integrated within an organization's digital ecosystem. iPaaS solutions allow you to easily automate business processes, and share data across disparate applications, while orchestrating integration flows.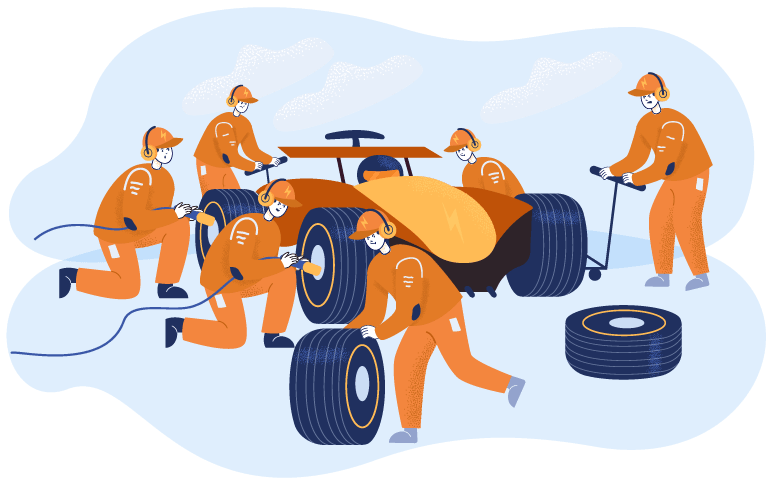 The demand for quick integration, in any environment, by any team, is met by iPaaS.
With iPaaS as a cloud integration platform, technical engineers, as well as business users, can easily build, manage, and maintain integrations.
6 Benefits of Choosing an iPaaS as Your Cloud Integration Platform
With an iPaaS approach to cloud integration, enterprises enjoy the benefits of:
Cost savings
iPaaS integration eliminates the need for enterprises to buy, install, and operate hardware and software solutions for integration. Plus, they don't need to dedicate costly developer hours to generating code for custom integrations.

Greater scalability
Enterprise iPaaS allows IT teams to easily navigate the expanding integration requirements across multiple data environments – without the need for in-house integrations, dedicated resources, or additional management overheads.

Easy use case integrations
Easily support a broad range of use cases with an iPaaS platform, such as:

Better business agility
An iPaaS platform empowers enterprises to quickly respond to any future integration needs. With one streamlined infrastructure for all data integrations, enterprises become more agile as the IT environment evolves.

Enhanced security
iPaaS vendors assume responsibility for data security and privacy, and provide built-in monitoring, threat detection, and observation tools.

Expanded data accessibility
An iPaaS approach enables data consumers, in any business domain, to access the data they need in real time.
Data Products Optimize iPaaS Cloud Integration Platforms
Despite the many benefits of iPaaS for cloud integration, not all iPaaS solutions provide the unified, holistic view of enterprise data that business users need to make meaningful business decisions, or improve efficiency.
Data products have emerged as the solution to this issue. The concept of data products comes from the data mesh framework, which asserts that every business domain in the enterprise should have the ability to define, access, and control its own data.

A data product contains everything that a business user needs to support operational and analytical workloads related to a given business entity (e.g., a customer, vendor, or order). It integrates, unifies, and synchronizes all of the data within underlying source systems and delivers it to business users in real time.

Unlike traditional cloud integration platforms, data consumers, in every business domain, can define the data capabilities they need, as well as their sources, and receive it as one connected entity.

With data products, enterprises can achieve cloud integration without installing any software or hardware, because every integration can be easily configured in the cloud. Data products can be deployed on premises, or in private/public clouds. They also support all data architectures, including data fabric, data mesh, and data hub.

When cloud integration platforms are based on data products, they automatically become:
System-agnostic
The platform integrates across all cloud-based and on-premise systems, to create one unified package of business entity data.



Scalable
Since a business entity's data originates from many different source systems – which may generate more data, and require additional integrations over time – data products are designed to keep up with the pace of enterprise operations.



Compliant
As an integral part of iPaaS, data products ensure that data governance and privacy requirements are always met.



Real-time delivery
Data products deliver a holistic, connected, and complete view of a business entity's data the moment a business user triggers it.
A key trait of data products is speedy delivery of accurate data.
Data Products Assure Quick, Successful Cloud Integration for the Enterprise
Succeeding in a fast-paced, competitive business landscape requires decentralized, on-demand access to business entity data. Not all cloud integration platforms enable this level of access or control.

iPaaS cloud integration services, based on data products, deliver a decentralized, federated, real-time view of every business domain, and are uniquely designed to deliver all relevant entity-based data to business users, based on the specific needs of the domain.