Standardize the integration of applications and data, and automate business processes and data sharing across applications.
Understand what a cloud data integration Platform as a Service (iPaaS) is, and how it develops, deploys, executes, manages, and monitors integration processes/flows that connect multiple endpoints, to foster collaboration.
Fill out the form and we'll email you the report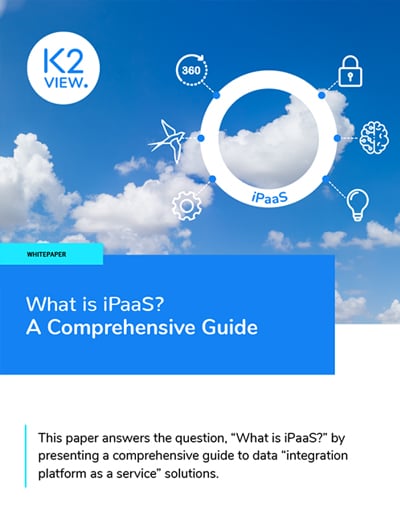 Definitions and challenges and benefits
Needs, benefits, and use cases
Capabilities and enterprise requirements
Enterprise Service Bus (ESB) comparison
Data Product Platform as a Service
According to Gartner, iPaaS cloud data integration, or enterprise iPaaS, is foundational for supporting data integration and increasingly used for B2B integration and API management.